Chace Crawford
- the name itself makes me go weak in the knees......
I am sure Chace makes most girls - from ten to thirty - crazy.
I am mad about him. Rather his good looks.
He has an irresistible charm. It's in his eyes.
It's in his smile. And it's in his stare.
He's gorgeous, without any effort.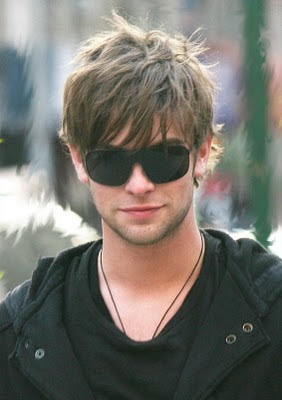 Chace has a queer blend of goodness and darkness in his looks.
He can be the squeaky clean guy.....
as well as Mister Dangerous.........
He can be the perfect plaything to fantasize....
He was the reason that 'Gossip Girl', the series on telly,
became my hot favorite. My Mom used to find it a corrupting influence.
I guess all Moms would dread their girls finding someone like Chace in real life.
Can a person like him be depended on? No offence, that's just a judgment passed on the basis of his hot looks. I bet he would make his woman/women happy in real life.